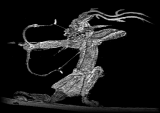 Hong Kong Horseback Archery Training
November 2004
(Photographs by Sophie Selby)
Congratulations to the Students who completed the preliminary horseback archery training at Lo Wu Saddle Club, Hong Kong on 20-21 November 2004!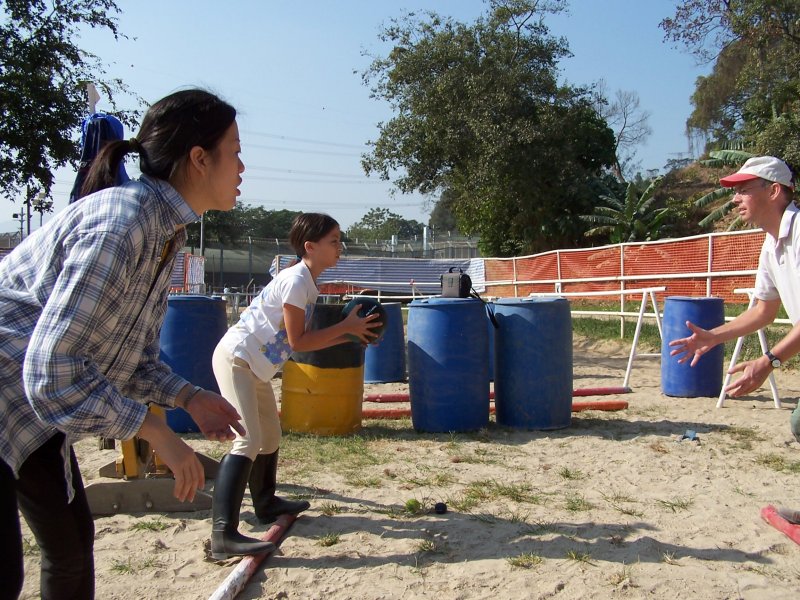 Balance training on the poles with a 1.8Kg medicine ball
Janice, Elinor, Andrew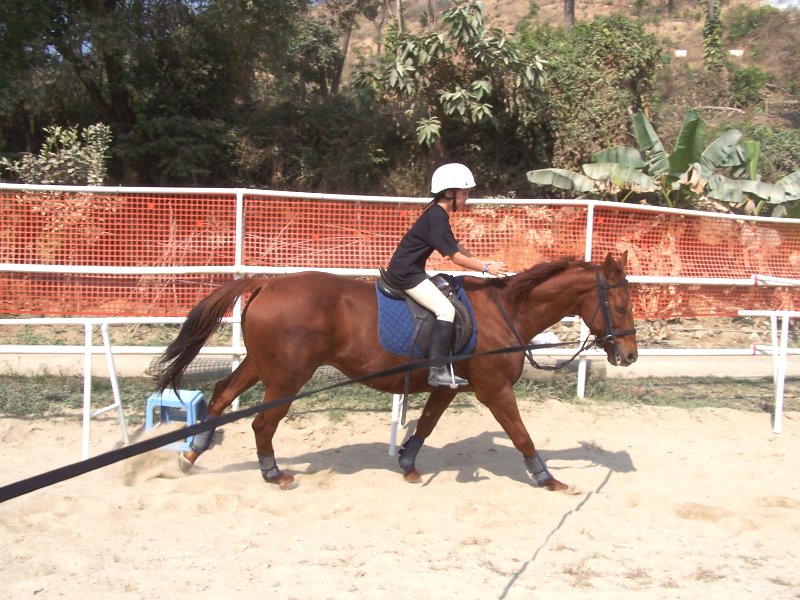 From the ground up onto the horse - dropping the reins at the canter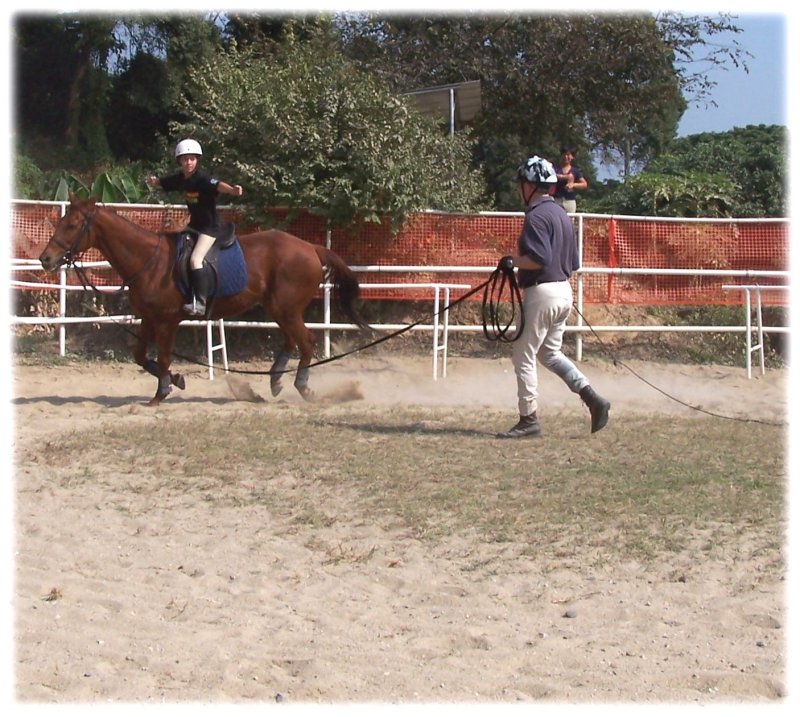 Elinor is soon confident enough to take pot-shots at thee trainer!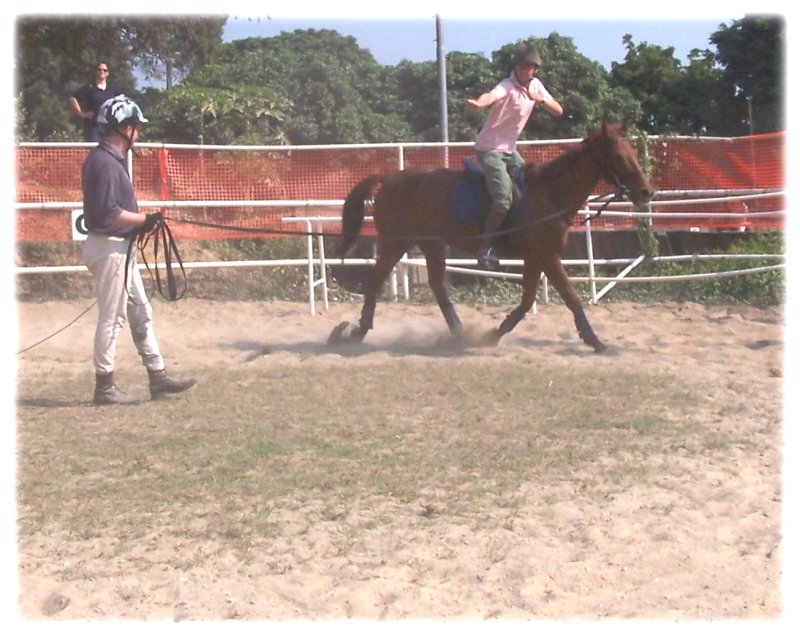 Andrew learning the shooting position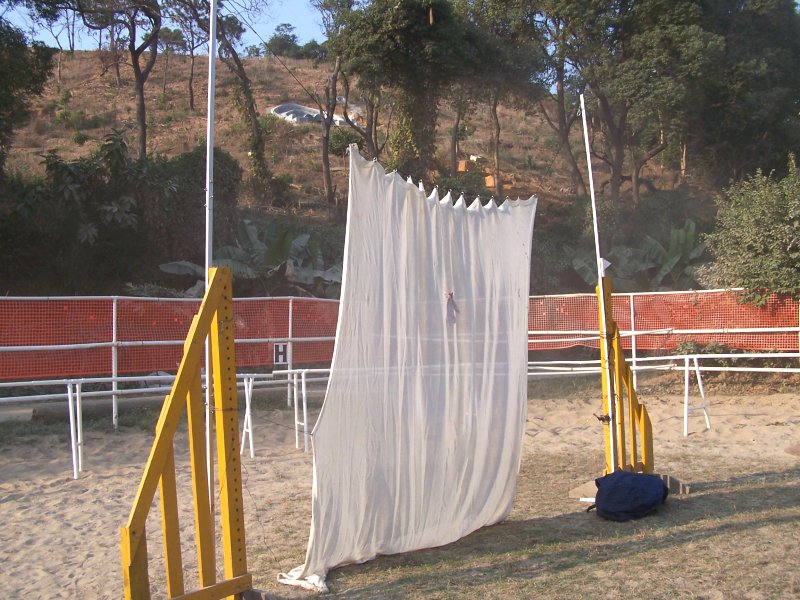 The target: a glove pinned on the net.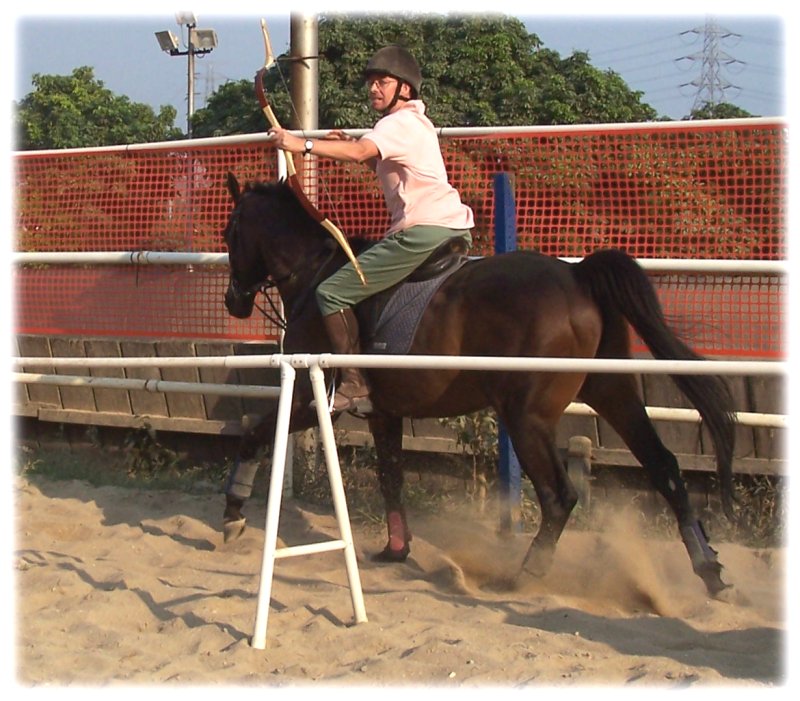 Andrew achieves his target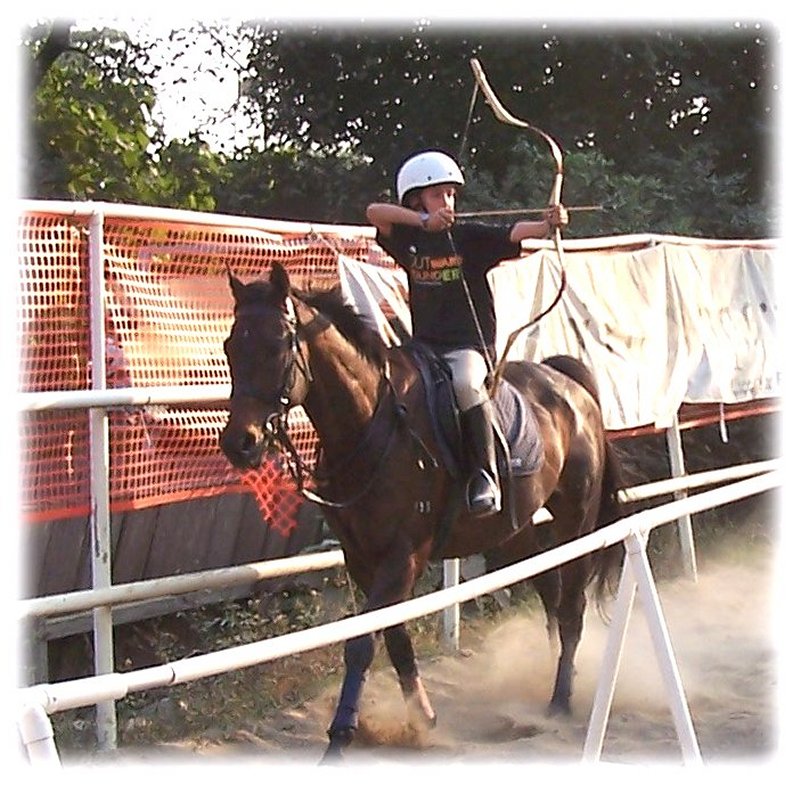 Elinor lining up her shot.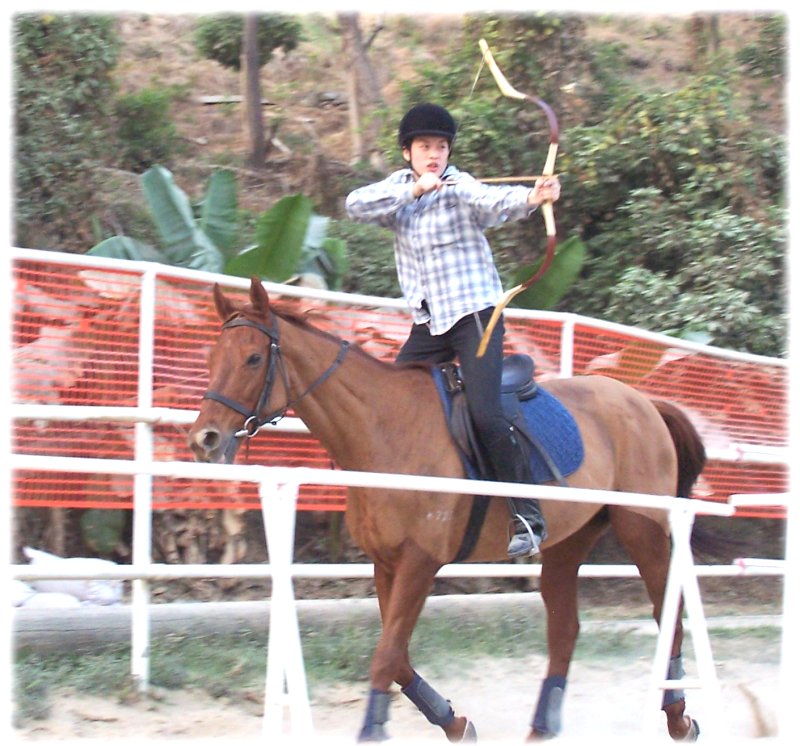 Janice is not going to let this one get away.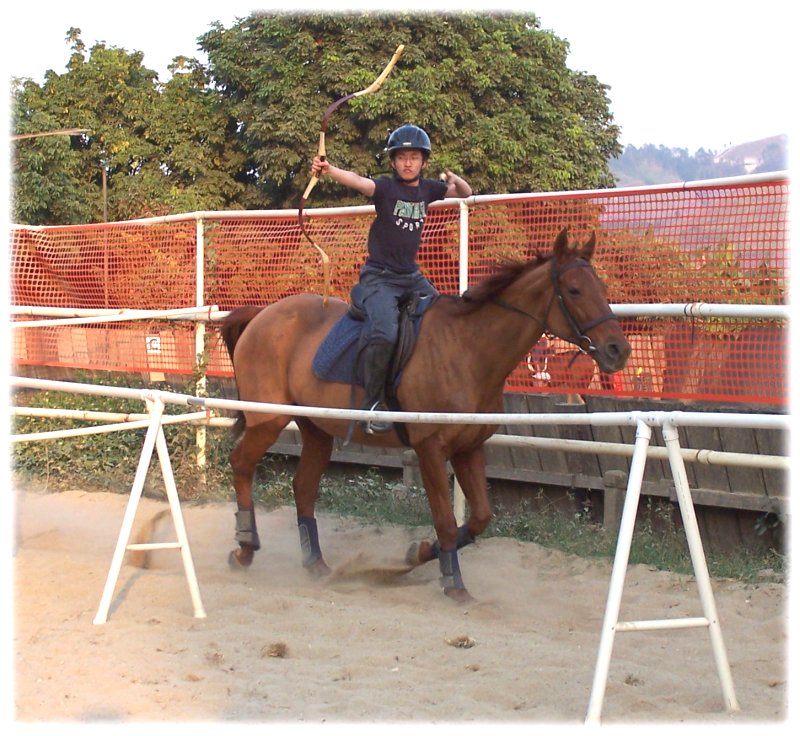 Nick in full flight
---
Last up-dated November 24, 2004